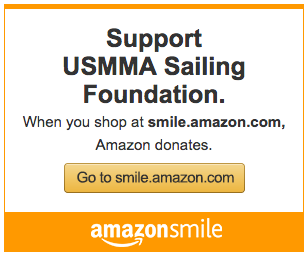 Whether you are shopping for holiday gifts or everyday items, your purchases will automatically gift to USMMA Sailing Foundation. Get all the same features with Amazon Smile and designate your charity as us. Shop away and donations will be automatically made.
Keep updated on what's going on with the USMMA Facebook page.
Looking for some gear?
Warrior Sailing now has an on-line store hosted by Coral Reef Sailing Apparel. Browse, shop and select your favoriate shirt, jacket, hat, or sailing gear all in support of the Warrior Sailing logo. They make great gifts too.