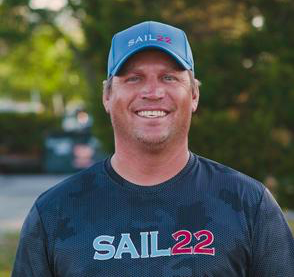 New to the Beyond Our Camps opportunities, Warrior Sailing conducted an apprenticeship pilot program this spring in partnership with Sail 22. For a few weeks, Ed & Becky Furry, owners of Sail 22, took one of our Warrior Sailors, Josh Agripino, under their wings and into the operations of their business.
It's a perfect match, Sail 22 needs help with their expanding business and we have sailors looking to learn new skills. Thanks, Ed & Becky!
We are currently seeking further support to turn this pilot program into a continuing program and expanded opportunities for our Warrior Sailing graduates.
Have any ideas? Contact Jen French.